Doo Town Laminating ... Certificates, Posters, Maps or Prints.
Laminating is the perfect way to protect your:
favourite prints
posters
certificates
maps
and most papers.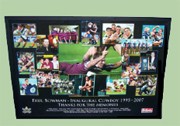 Doo Town has one of Townsville's largest laminating machines.

We can comfortably handle sizes ranging from business cards to 1.1 metres wide and as long as you need, in a gloss finish.
prints
posters
cards
certificates
charts
maps
photos etc.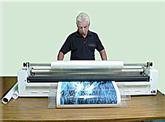 For a less expensive way to framing behind glass or if you need something to be light in weight, why not have your item laminated and framed.

"You can do what you do with us at Doo Town"